January 17, 2007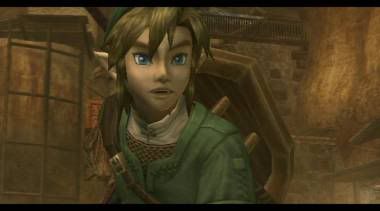 Twilight Princess — literally. Although the numbers are as of yet small, the glitch is far from being minute as it permanently blocks their way forward that they have to start again.
Now, nobody likes being forced to start back from scratch for no apparent reason, especially when you've already gone so far ahead. The bug appears when saving your progress at a specific point in the game. This here is the tricky part. If you don't want any more spoilers, you better stop reading right now. But as it concerns a glitch, and we don't want anymore of you guys tripping over the same stone, we're gonna say it anyway.
So, right after thawing out the frozen Zora's domain, it appears that the glitch is activated. The following cutscene is then blocked, so to speak. The thing is, this next cutscene is where a new path is opened. So, if the cutscene is blocked, you can't get to the next path, which essentially keeps you from progressing in the game.
While waiting for Nintendo to give its comments on the matter, just be careful with your saves, i tend to save everytime i just finish something time consuming or i try every 30 minutes, what i do is alternate save slots so i always have 2 recent game saves with me in case this ever happens. I normally do it for every game.
Cat:
Like this article? Please spread it!
12 Responses to "Twilight zone glitch in Twilight Princess"
Post your opinion